Smart money and business acceleration: the SME Instrument Impact Report 2017 edition is out!
08/06/2017
---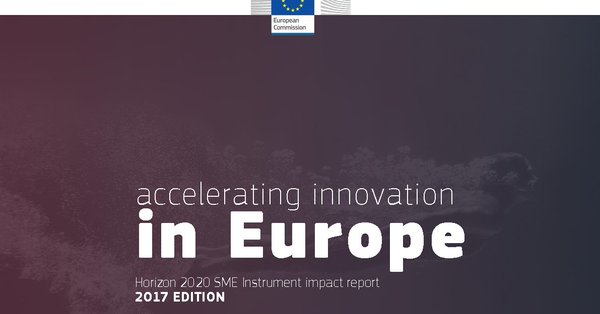 The Horizon 2020's SME Instrument supports market-creating innovation in small and medium-sized businesses (SMEs) with significant growth potential and global ambitions. With more than 31,000 applications received and more than 2,000 small companies funded, in only three years the SME Instrument has proven its appeal for the European innovation ecosystem. First results are starting to kick in – and we are proud to present it all in our yearly Report.
The SME Instrument impact report aims to highlight the first insights into the growth trends of selected SMEs, their profile as well as the key features of the programme that have made its unique selling points. It contains cumulative data from 2014 to 2016.
Curious to learn about the concrete impacts of the programme? Here's a sneak preview of the report highlights.